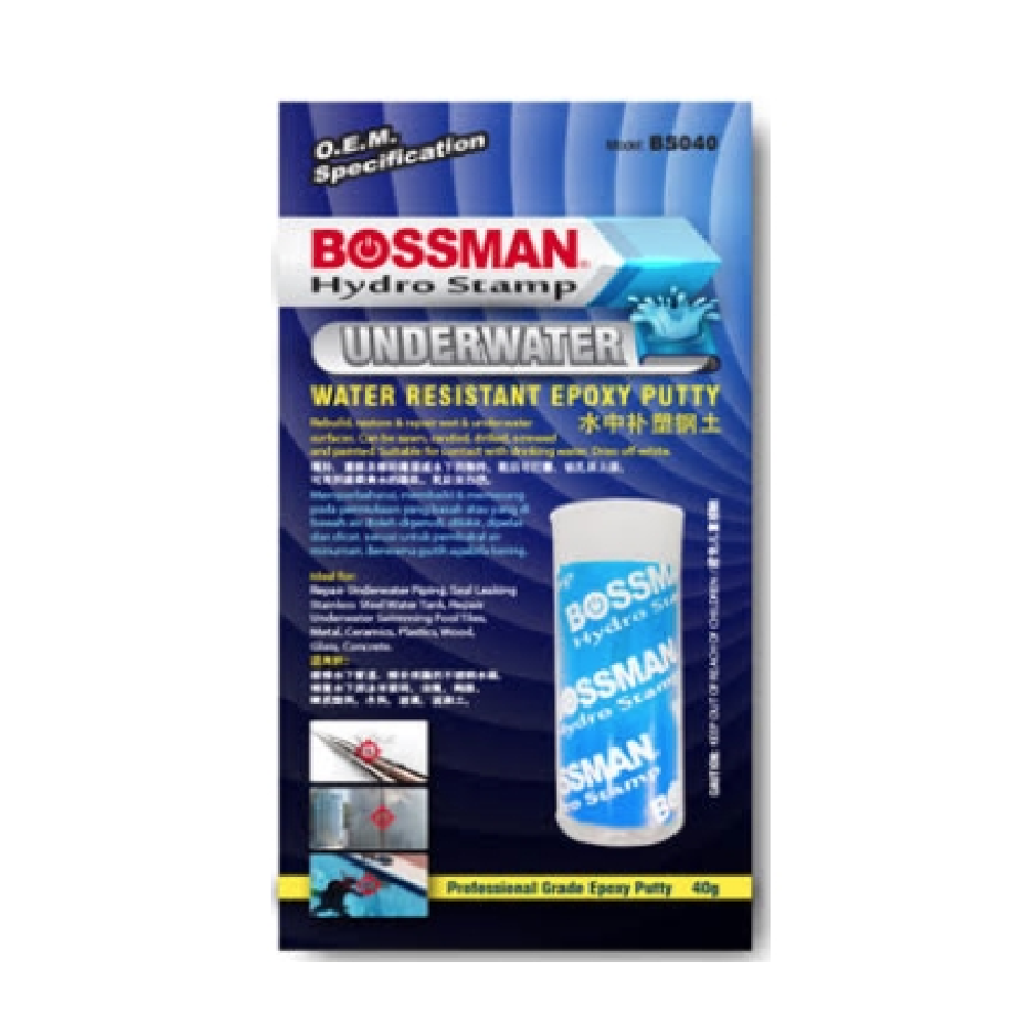 Bossman LHDT0013 Water Resistance Hydro Stamp Underwater Epoxy Putty For Wet Surface (50g)
Bossman LHDT0013 Water Resistance Hydro Stamp Underwater Epoxy Putty For Wet Surface (50g)
This Selleys epoxy putty can be used to reshape, rebuild and repair uneven surface of a surface or an applications. It has a good adhesive strength and can last for a long time. It is usually used for wet surface or underwater. It is suitable to use at different kind of surfaces for example metal, wood, glass, car parts or tank. This product has been tested for safety and it is suitable for home and professional use.
Product Specification
Product Feature: Reshape, rebuild and repair
Product Material: Epoxy Putty
Product volume: 40g
Suitable for: Metal, wood, glass, etc.

---