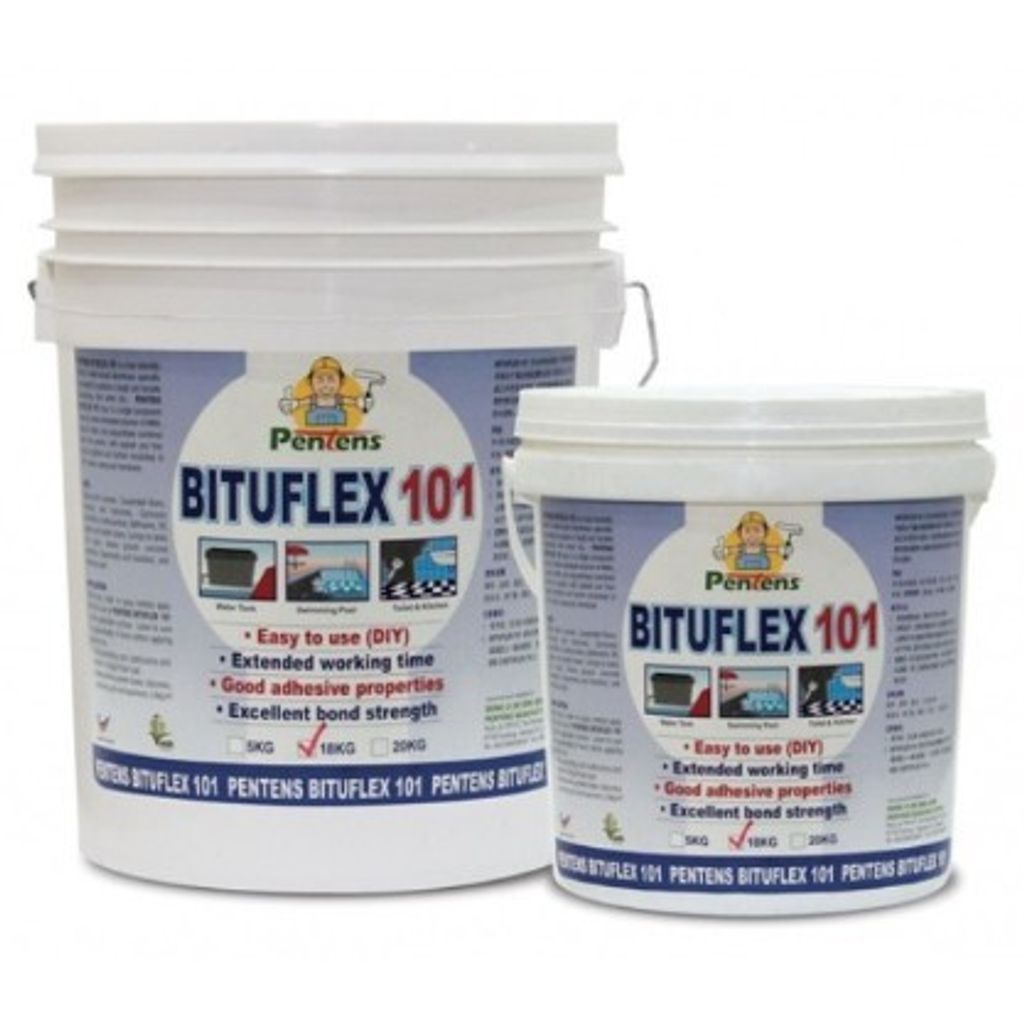 Pentens LHPA0145 Bituflex 101 Water-based Bituminous Protective Coating
Pentens LHPA0145 Bituflex 101 Water-based Bituminous Protective Coating
PENTENS BITUFLEX 101 ia a low viscosity blend of water-based bituminous specially formulated to produce a tough and durable bituminous film when dry. PENTENS BITUFLEX 101 also is a single component which is newly developed polymer of MMA, natural rubber, and polyurethane combines with the reaction with asphalt and then being modified and further emulsified to form an elastic waterproof membrane.

It is used for damp proof courses, suspended floors, terraces and balconies, corrosion protection to the metal surface, bathrooms, RC gutters and planter boxes, linings to tanks and pipes, below ground concrete protection, basements and fountains, and retaining walls.

Application with a brush, roller, or spray method applies the first coat of PENTENS BITUFLEX 101 on the application surface. Leave to cure for approximately 8 hours before applying the second coat. The product has been tested for safety, and it is suitable for home, office, and hotel.
Product Specification
Product feature: Corrosion protection to the metal surface bituminous protective coating
Product material: Water-based
Product variation: 5kg / 18kg
Coverage (18kg): ~194sqf
Origin brand: Pentens

---