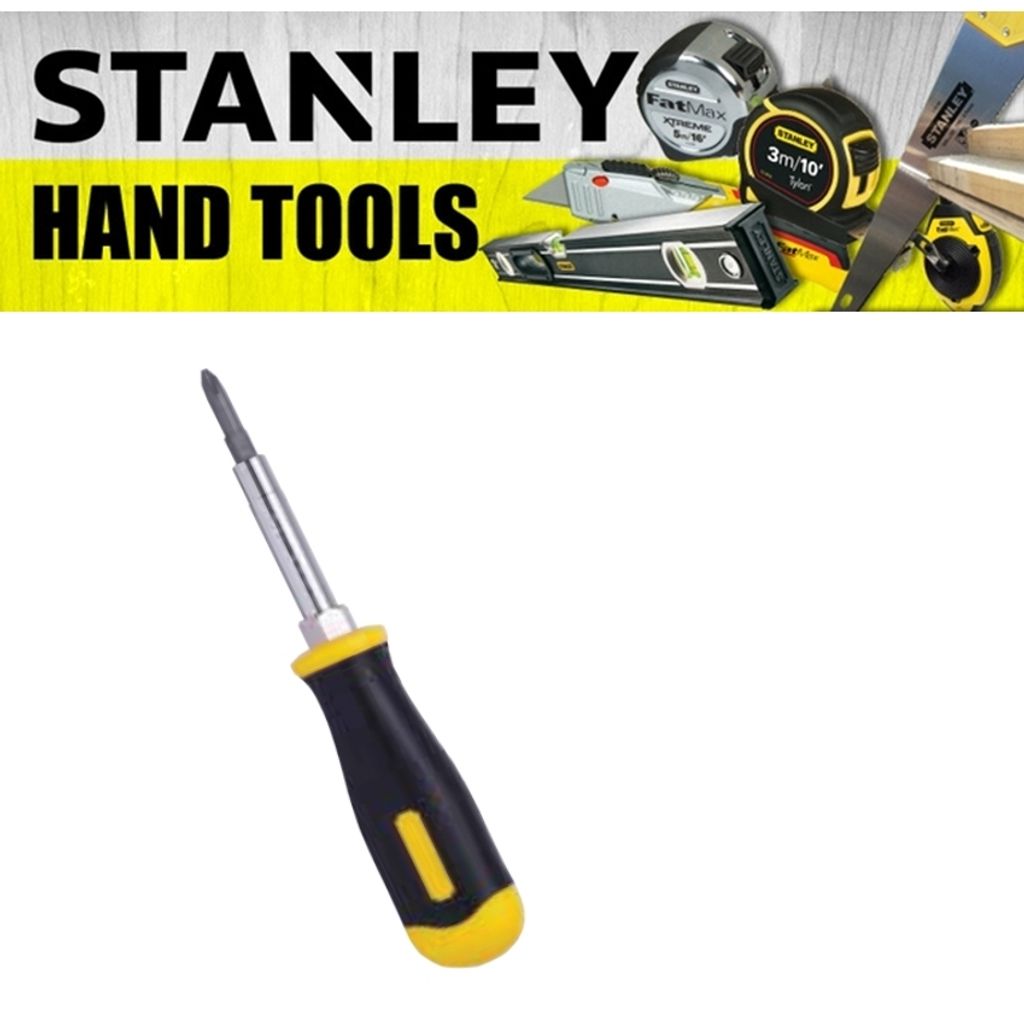 Stanley CWDT0041 High Durability And High Quality 6 Way Philips Screwdrivers For Multipurpose
RM 31.20
RM 52.00
RM 10.40
with 3 installments via
Stanley CWDT0041 High Durability And High Quality 6 Way Philips Screwdrivers For Multipurpose
This Stanley 6 ways screwdriver is made of high quality hardened steel that is tested safe to be used. It is very durable and good resistance to corrosion. Its handle is designed in larger diameter and soft gripping for energy saving and easy handling. It also comes with chrome plated for for anti corrosion purpose. The product has been tested for safety and it is suitable for home and professional use.
Product Specification
Product Feature: Large diameter handle and magnetic tip
Product Material: Hardened steel
Product Brand: Stanley
Product model: 68-012
Package included slotted 1/4 and 3/9, Philips #1 and #2, Nut driver 1/4" and 5/6"

---